MON - CLOSED | TUE-WED 10-5 | THUR-FRI 10-6 | SAT-SUN 10-5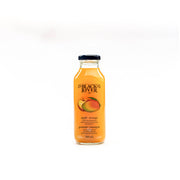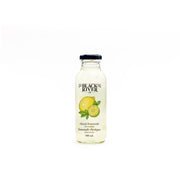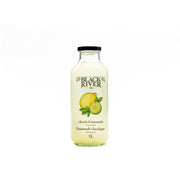 Black River Fruit Juice
Product Info
Black River utilized Ontario fruit whenever possible. Pressed in Muskoka Ontario.
Apple Cranberry: A lovely blend of pressed cranberry juice and a concentrated apple juice to balance the tartness. The cranberries come in from Muskoka, Ontario and we press them ourselves at Black River. There is no sugar added, it's all natural!
Mango Cranberry: A custom blend using Alphonso and Totapuri mango purées; one is slightly more sweet, one is tangy, perfectly complimenting each other. This juice is naturally very sweet, but all sweetness comes from the fruit, we haven't added any sugar at all.
Pure Cranberry: Extremely low in sugar and rich in antioxidants, this very healthy berry is known to provide relief from and prevent urinary tract infections, is a strong anti-bacterial and can improve digestive health. Made from cranberries grown in Muskoka, pressed here at Black River, there is absolutely nothing added.
Lemonade: This classic lemonade recipe is sweetened with cane sugar, but only enough to balance the tartness of the citrus. A refreshing summer treat and a great addition to a margarita!
Tart Cherry: Tart cherries are low in sugar, high in melatonin, and a natural anti-inflammatory, it is a favourite of athletes, insomniacs and gout sufferers alike. We source the tart cherries directly from farmers in the Niagara region of Ontario and press them ourselves here at Black River. There is a touch of concentrate from Ontario Cherries to help balance the fluctuating sugar levels in cherry juice.
Support Local
Browse from our selection of Muskoka made products from farms, producers, and creative talents in the area.
Muskoka Made