MON - CLOSED | TUE-WED 10-5 | THUR-FRI 10-6 | SAT-SUN 10-5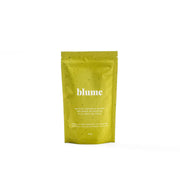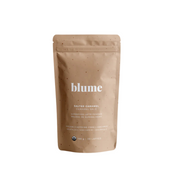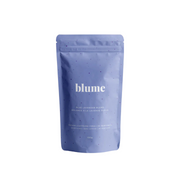 Blume Beverage Blends
Product Info
All of the Blume beverage blends are Vegan, Caffeine Free, Sugar Free, Organic.
Beetroot Blend: Our pretty pink latte is formulated to boost energy and help you repair naturally. Beets are rich in nitrates while supporting after-workout recovery and heart health. Add to your favourite milk, smoothies or oatmeal for a superfood boost. No fillers or added sugars means a little goes a long way!
Blue Lavender Blend: Lavender, coconut milk, and blue spirulina make this blend balanced, calming and smooth. Formulated to soothe inflammation and settle restlessness. Take a sip, turn your brain off and just do nothing.
Cacao Turmeric Blend: Formulated to reduce stress, give your skin a natural glow and ease digestion. Finally, a satisfying hot chocolate with benefits. Sip sip and zen on.
Chilli Turmeric Blend: Soothe your body and mind with the healing powers of turmeric and then shake things up with a kick of chilli. This detoxifying blend naturally boosts metabolism and energy while supporting irritated skin and joints.
Matcha Coconut Blend: Perk up and stay steady with our stone ground, hand picked matcha. Organically grown and sourced from the Nishio region of Japan, this blend is what you need to get a move on the day.
Salted Caramel Blend: There's a new blend in town. She's salty, she's rich, she's a classic with a twist. Perfectly pairing each salty sip with mesquite and dates, Mother Nature's natural sweeteners, this blend is everything your sweet and sultry dreams are made of. With superfoods maca and schisandra, take a sip and enjoy all of life's pleasures
Oat Milk Chai Blend: A familiar cup of Chai, but make it decaf and hold the syrup. With key ingredients found in an authentic Chai proudly sourced from organic cooperative farms in India, this blend of superfood spices is smooth, rich, and bold, with a dreamy touch of oat. Delicious hot or cold, blended with coffee or added to your smoothie! Turns out the perfect chai does exist. You ready?

Support Local
Browse from our selection of Muskoka made products from farms, producers, and creative talents in the area.
Muskoka Made