MON - CLOSED | TUE-WED 10-5 | THUR-FRI 10-6 | SAT-SUN 10-5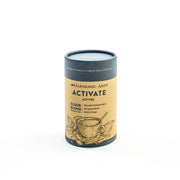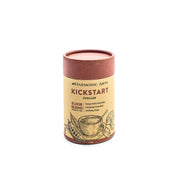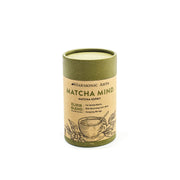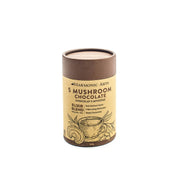 Elixir Blend
Product Info
Elevate: Elevate your mood and enhance focus with a creamy blend of herbs and mushrooms. Ingredients include creamy cardamom, mind-nourishing Lion's Mane, calming lotus pollen, to effectively control moisture within the package the use of a desiccant is recommended. It is included in the finished good and should be kept with the product while stored, tightly closed when the product is not in use.
Engage: Superfood upgrade, guiding the body to a natural state of harmony. 1 tablespoon added to 10-12oz of half water half nut mylk. Add sweetener of choice. Can also be served hot with 1 tablespoon of coconut oil blended in.
Golden Mylk: Relax and reset with a blend of soothing herbs, calming mushrooms, and warming spices. Creamy tumeric spice, fortifying turkey tail, and soothing ashwaganda.
5 Mushroom Chocolate: Cozy up with a smooth, full-bodied hot cocoa, packed with 5 nutritious mushrooms. Made with rich heirloom cacao, and includes a blend of 5 nourishing mushrooms.
Activate: Activate your senses with this rich blend of herbs and mushrooms. This blend has a rich chocolate and cinnamon spice, with functional ingredients like reishi and chaga to power you up, any time of the day.
Matcha Mind: Refresh your mind with a smooth blend of mood-boosting herbs and mushrooms. This is a full-bodied Matcha with lion's mane and moringa.
Kickstart: It can be used with robust coffee subtitude with Yerba Mate and chaga mushrooms
Support Local
Browse from our selection of Muskoka made products from farms, producers, and creative talents in the area.
Muskoka Made